Gau
So I made this Crispy Baked Gau recipe that I got from Anna at cookiemadness.net It's a Chinese New Year dessert thing, and it's made with rice flour and no eggs. Basically it came out like one of those gross rice cakes with the jelly-like insides. I don't know what I messed up, but I messed it up royally.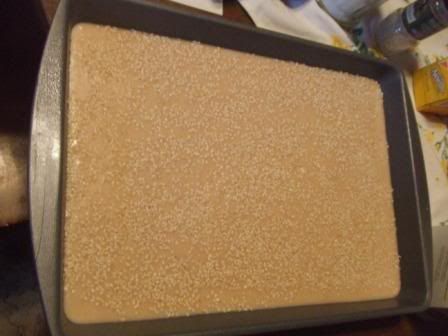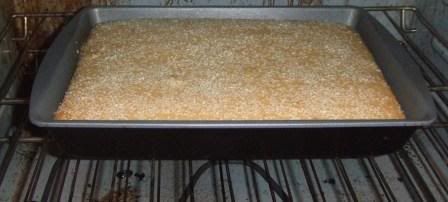 See, it looked good on the outside but on the inside:
EWWW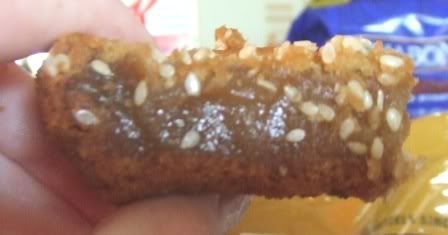 It was supposed to look like this:
And yes, I did cook it the length i was supposed to.
Crispy Baked Gau
(by Cassandra Aoki)
1 (16 oz) box mochiko (sweet rice flour)
2 cups brown sugar
3/4 granulated sugar
1 teaspoon baking soda
1 (13.5 oz) can coconut milk
2 cups milk
2 teaspoons good vanilla extract
2 tablespoons sesame seeds
Preheat oven to 350 degrees F. Line an 8x12 inch pan with Release foil, non-stick side up.
In a large bowl, combine mochiko, both sugars and baking soda. Pour coconut milk, regular milk and vanilla into a bowl and stir until well mixed. Don't over stir. Pour into pan. Sprinkle sesame seeds over top.
Bake at 350 degrees for 50 minutes. Let cool in pan for 30 minutes, then grasp foil and lift from pan. Cut into bars.