On Friday, a guy from work brought me in a tub of blueberries from his garden to make something with. So on Saturday, I made these cheesecake bars from a recipe I found online at http://www.bettycrocker.com/Recipes/Recipe.aspx?recipeId=42454 . It was one of the few cheesecake recipes that I could find that actually called for the berries, and not just jam, although this recipe called for both. I have to say the fresh blueberries were amazing after being cooked and the crust was perfect. I was a little worried that the oatmeal cookie crust would be strange since most people use a graham cracker crust, but it really tasted great.
Blueberry Cheesecake Bars
Prep Time:40 min
Start to Finish:4 hr 10 min
Makes:28 bars
1 pouch Betty Crocker® oatmeal cookie mix
1/2 cup butter or margarine, softened
1 egg
3 packages (8 oz each) cream cheese, softened
3/4 cup sugar
1/2 cup whipping cream
3 eggs
1 jar (10 oz) blueberry spreadable fruit
1 1/2 cups fresh or frozen (thawed and drained) whole blueberries
1. Heat oven to 350°F. Spray bottom and sides of 13x9-inch pan with cooking spray. In large bowl, beat cookie mix, butter and egg with electric mixer on low speed until soft dough forms. Press in bottom of pan.
2. Bake 15 minutes. Cool 10 minutes. Meanwhile, in another large bowl, beat cream cheese and sugar with mixer on medium speed until fluffy. Add whipping cream and eggs; beat on low speed until well blended.
3. Spread spreadable fruit over partially cooled crust. Sprinkle with blueberries. Pour cream cheese mixture evenly over blueberries, spreading gently to cover.
4. Bake 40 to 45 minutes or until center is set. Cool 30 minutes. Refrigerate at least 2 hours. For bars, cut into 7 rows by 4 rows. Store covered in refrigerator.
High Altitude (3500-6500 ft): In step 4, bake 45 to 50 minutes.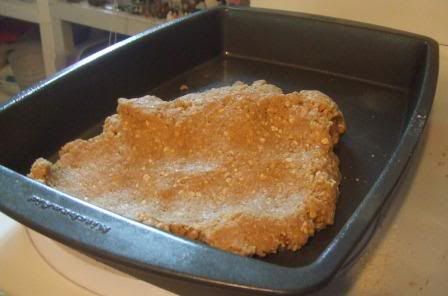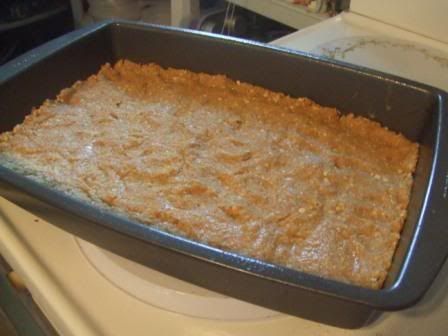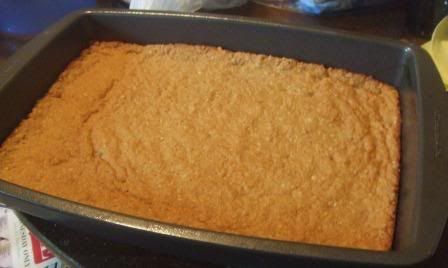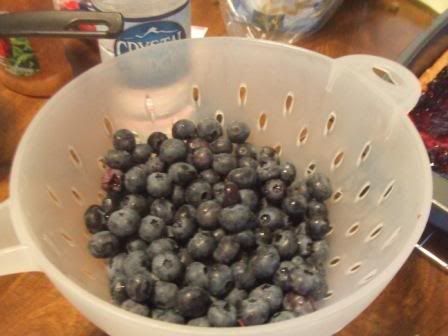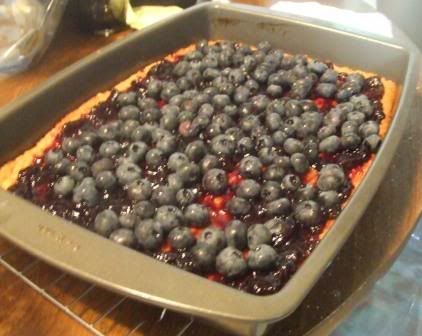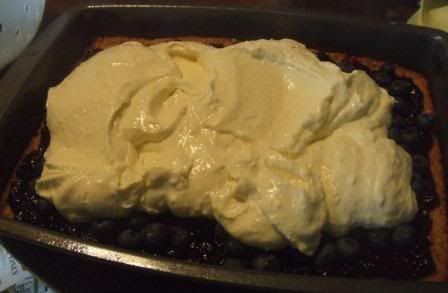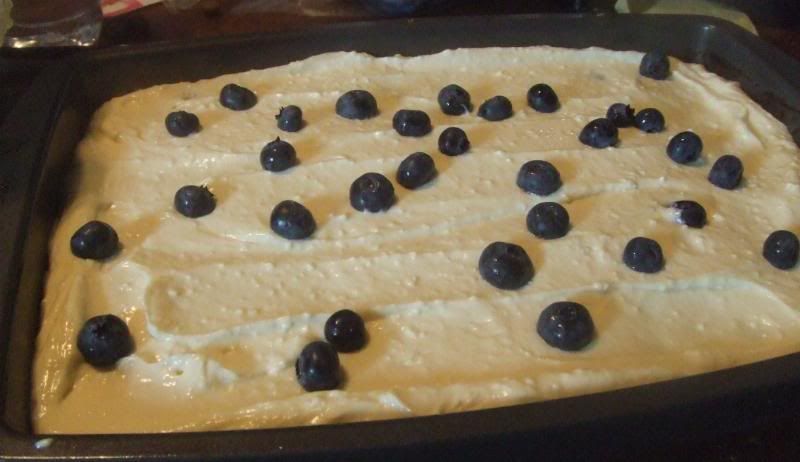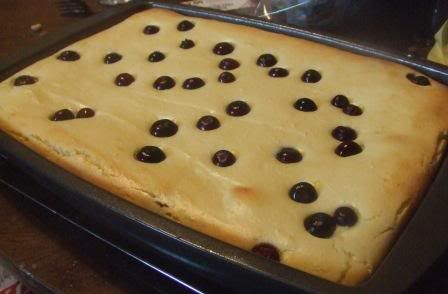 *I know I really need to start taking pictures of a single piece of things.